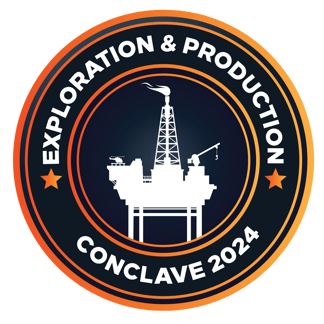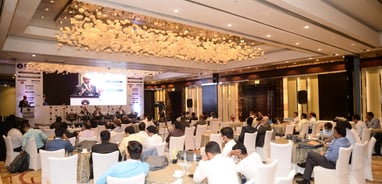 New Generation Drilling Rigs for Onshore/ Intelligent Drilling Rigs.

Type of Drilling Rigs in Offshore and 7th Generation Rigs.

Rig of Future: Smart Drilling Equipment, Robotic Roughneck/ Roustabout.

Changing Role of Workforce in The Era of AI and IOT.

Process Safety by Predictive Maintenance & Operation at Drilling Rigs.

Intelligent Completion Technology.

Oil & Gas well Integrity Management System.

HSE Management for Safe Drilling Practices.

New Developments in Managed Pressure Drilling and Under Balance Drilling.

Optimization of Drilling Performance by Safe & Efficient Oil & Gas well drilling programs using AI.
Seismic Data Acquisition System. Wireless Geophone/Cable Based System.

Geophysical Techniques for Exploration of Oil & Gas Surveys.

AI Application in Seismic Data Interpretations.

Techniques & Methods of Seismic Interpretations.

Evaluation Techniques For Hydrocarbon Exploration & Production.

EOR & IOR Techniques of Reservoir Management to Maximise RF.

Smart Logging Tools/ Techniques & Its Application in Oil & Gas Wells.

Intelligent Reservoir Management & Characterization.
Mature field Management through technology intervention

Low cost and innovative Brown field development

Marginal/small field development

Deepwater field development challenges

Deepwater Operation challenges

HPHT field development/Operation challenges

Onshore & Offshore Pipeline Management

Asset Management

Smart field operation

Surface issues for Process Platform

Artificial lift Engineering

New Technology intervention for Well stimulation

Digitization for improving efficiency & safety of operations
E&P Conclave 2023 invites the submission of abstracts for the presentation in the conference to be held during 07th - 08th June 2024, The abstract shall be evaluated on the basis of technical contents, its relevance to the industries, innovative approach, advancement in technology, clarity of thought and other aspects of effective communication. The paper shall be evaluated by the technical committee and approved by the Chief of the Steering Committee which shall be the final. Abstracts will be evaluated based on relevance, uniqueness, originality, technical content, and clarity. submit your abstract not exceeding 500 words, Font Should be "Times New Roman" and should include all authors,
affiliations, contact information of the proposed speaker. The Abstract size is limited to one A4 Page (Including Title, Authors, Affiliations, Body text, Keywords Etc.) Submit your abstract through email at technical@epconclave.com & india.asen@gmail.com
Guidelines for Abstract Submission
Deadline for Abstract Submission is 29th February 2024

Abstracts should be prepared in English.

The abstract should comprise of a title, names and affiliation of authors along with email address and the text.

Case Studies & New Technologies will be prioritized.

The abstract size is limited to one A4 page (including title, authors, affiliations, body text, keywords, etc.) and 500 words at most.